Infinity Home EN
With their mysterious, interchangeable scented CAPSULES aim for a new way of thinking and aromatizing, which ensure a constant, trustworthy and efficient diffusion of a perfume,surprisingly comes from a solid material. Every detail has been carefully considered to provide you with the ultimate Spring Air® experience.
Device
At your home or at your office, choose your capsule and switch INFINITY device on. With a simple touch, switch your mood on. PLAYFULL and JOYFULL... The olfactory notes inside the capsules are released into the environment, generated by INFINITY home devices which are the only appliances capable of revealing the true character and the rich variety of any mood contained in each CAPSULE. The unique characteristic of the capsules is that they can be changed and re-used, shifting from one fragrance to another according to different occasions or moods. Amaze your family, friends and colleagues sharing with them your personal preferences. Choose a different fragrance suitable for every moment and live the emotional experience created by scented sensations.
Capsules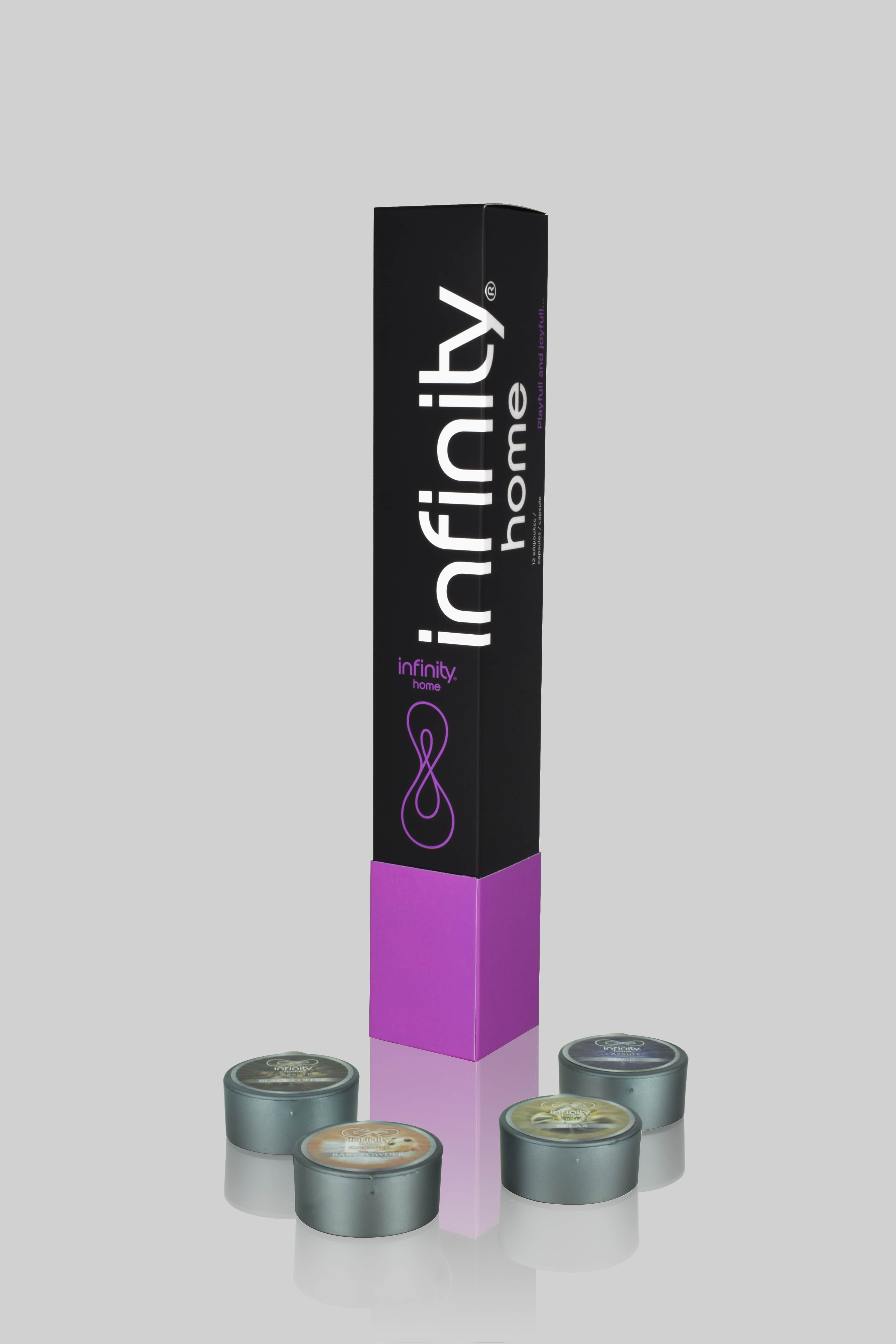 We offer you 20 different experiences packed in their capsules. Begin your day with a coffee, spend your time at your fresh home or fresh office, sail by a breeze or dive in cool waters even if you sit there, maybe you can take a mojito or pinacolada, before you sleep on a piece of cotton, keep your secret for you, only by changing the capsule you prefer.
Lavender, Pomegranate Delight, Blue Velvet, Grapes, Coffee, Cotton, Silk, Secret, Adorable, Baby Powder, Frozen Mojito, Fresh Office, Magic, Musk, Pinacolada, Relax, Soft, White Orchid, Mango Delicious, Cool