Other Solutions EN
Airguard for cigarette
Neutralizing smoke & smells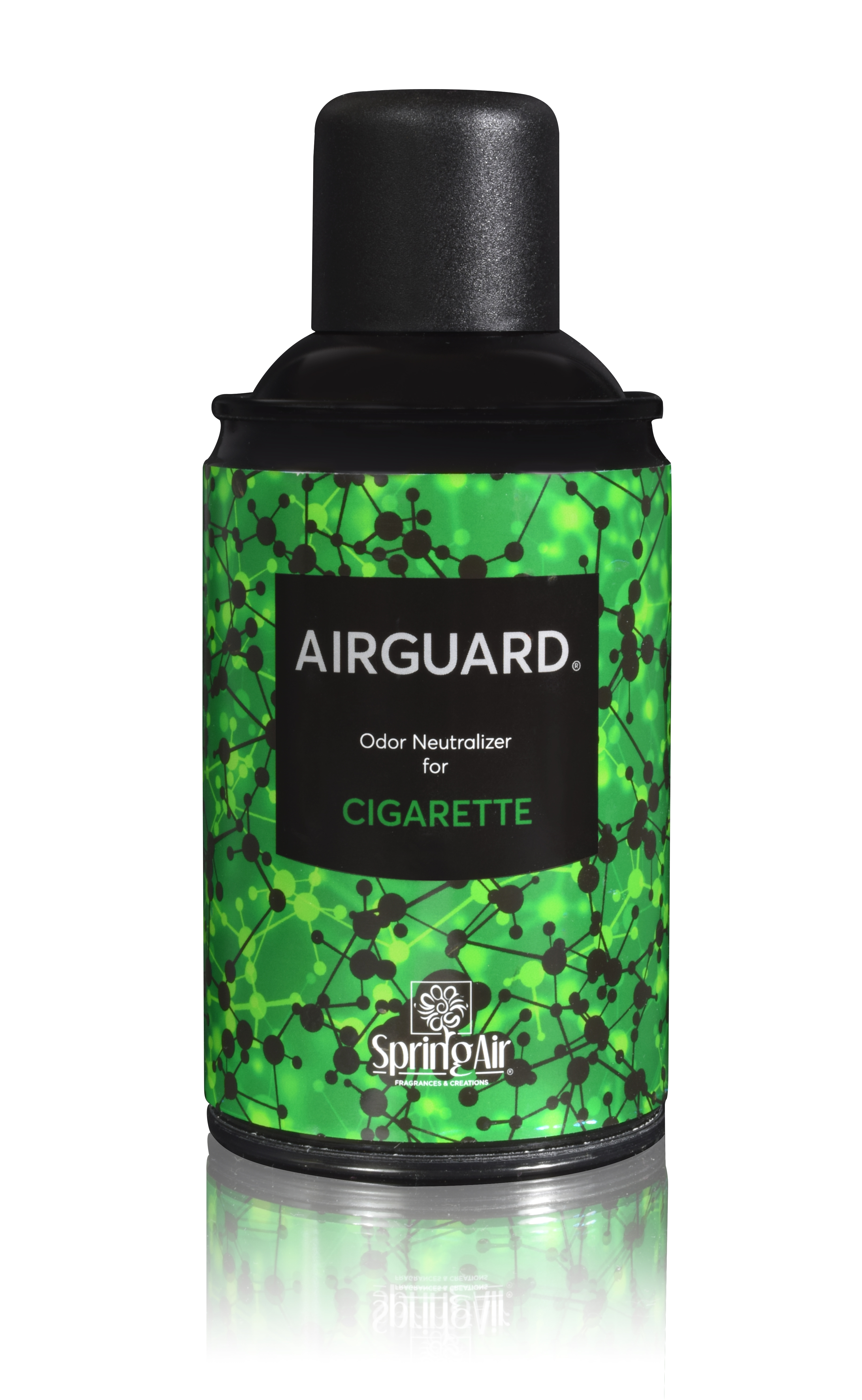 Airguard® Cigarette is a specific product that neutralizes very persistent and unpleasant odor of cigarette, resulting from combustion or chemical residues. The product releases a delicate scent of freshness by aiming to eliminate the molecules of chemicals and toxins that have coated the room.
Ideal for smoking rooms, game rooms, server rooms, casinos, shops, boats, campers, train cars... etc.
Airguard for Kitchen
Neutralizing smoke & smells
Airguard® Kitchen is a specific product that neutralizes odors of all the compounds found in organic nature, cooking, mustiness, foul-smelling volatile substances deriving from bacterial proliferations... etc. It captures all the smells which can be felt in that specific environment, refreshes the air and leaves a pleasant scent.
Ideal for public places, food courts, canteens, restaurants, kitchens, schools, buses... etc.
Airguard for restroom
Neutralizing smoke & smells
Airguard® Restroom is a specific product suitable for restrooms, bathrooms and toilets. Restroom odors can be caused by temporary, chronic or hidden sources where organic and inorganic compounds are mixed and those offensive odors are usually bothersome. Once dispensed, it refreshes the environment releasing a pleasant fresh fragrance by targeting the pungent malodorous compounds of any restroom.
Ideal for all kind of toilets and bathrooms in hotels, offices, restaurants, nursing homes, hospitals, saunas, gymnasiums, schools, trains...etc.
Odor Absorber
Neutralizing smoke & smells
SPRING AIR® has the ultimate solution on how to eliminate smoke thanks to ODOR ABSORBER®. It constitutes a European and International exclusivity.
ODOR ABSORBER® is aroma free. Because of its drastic composition, it neutralizes smoke and any unpleasant smells. Not only covers the problem but also makes it disappear.
How it works: It binds and then inactivates the molecules of smoke and any unpleasant smells. Leaves the area that is used in, with a freshness feeling.
ODOR ABSORBER® is preferred to be used on its own for better results
Odor Plus
Odor Plus is a water based, completely environmentally friendly product. Ideal for floor and all kind of surfaces. Available in 6 different fragrances in a bottle of 500ml with trigger or 5L Packaging. 
Vanilla, Pinacolada, Honeysuckle, Lavender, Pine, Wild Flower
Ultra Scent
Aromatize your clothes,carpets, curtains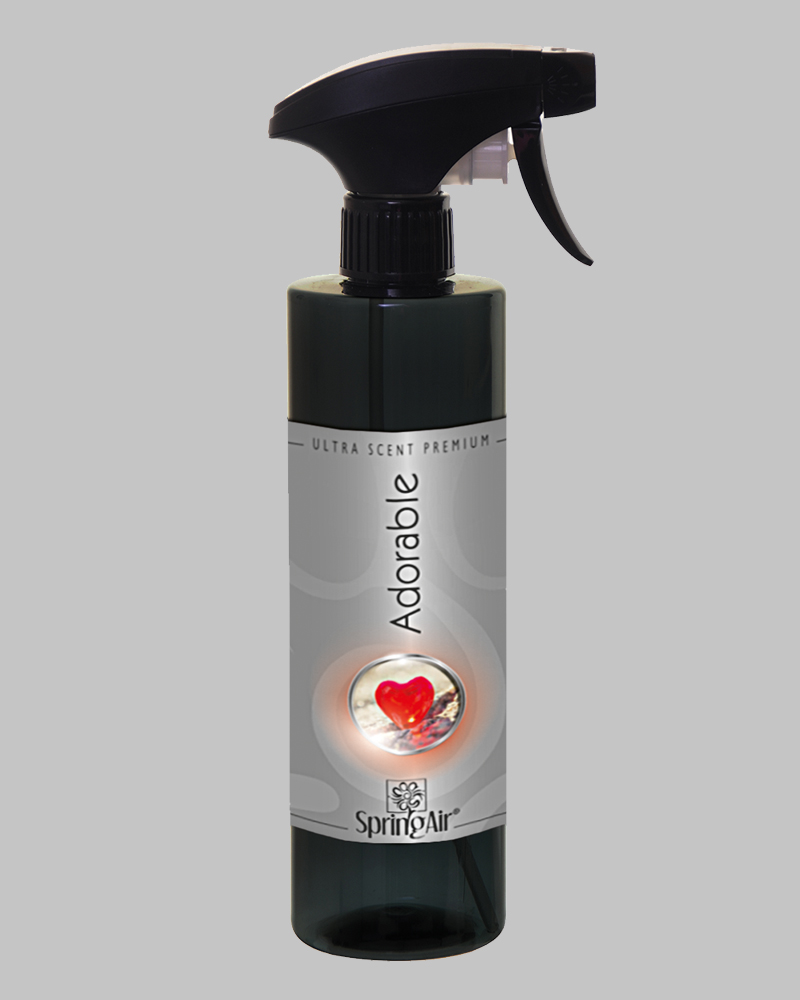 Ultra Scent is an ethanol based product that can aromatize any place when applied on fabrics, textiles, sheets, including curtains, carpets, sofas, towels… etc.It doesn't leave any stain or affect texture. That gives a big opportunity to be used after ironing as well. Available in 13 different fragrances in transparent PET bottle of 500ml with trigger or 5 LT packaging.
Vanilla, Pinacolada, Lavender, Blue Velvet, Breeze, Secret, Cotton, Soft, Sensitive Touch, Grapes, Adorable, Pomegranate Delight, Wild Flower
Xtra Inscect Free
Free from Flies and Mosquitoes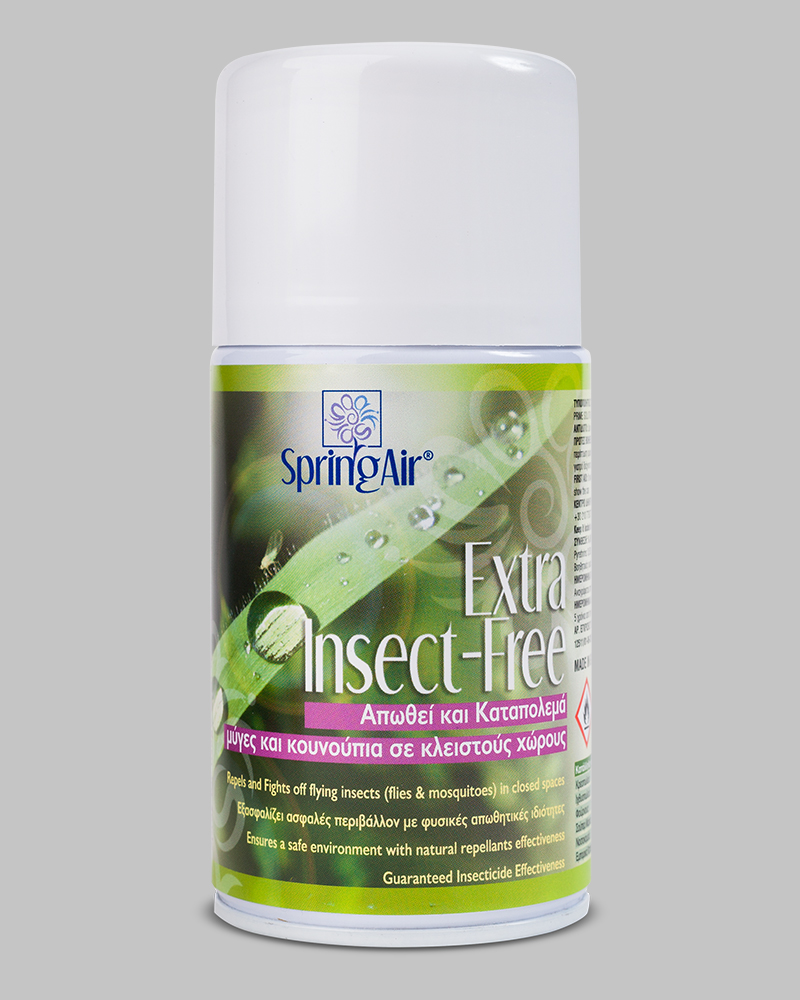 Thanks to EXTRA INSECT FREE® the environment is free from flies and mosquitoes. EXTRA INSECT FREE® is available in a Smart Air dispenser. This insecticide meets the safety requirements and it has been approved by the Hellenic Ministry of Rural Development and Foods.